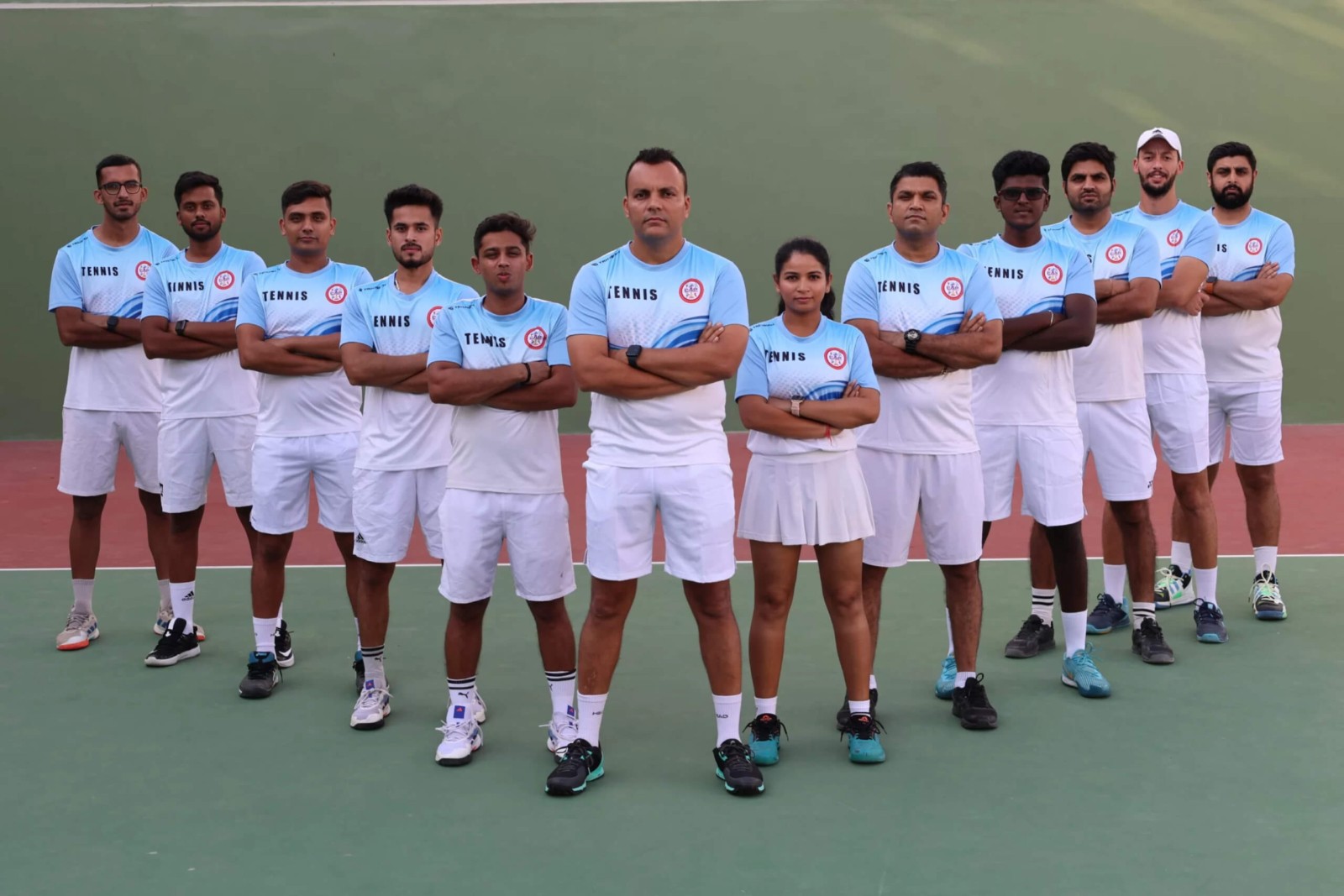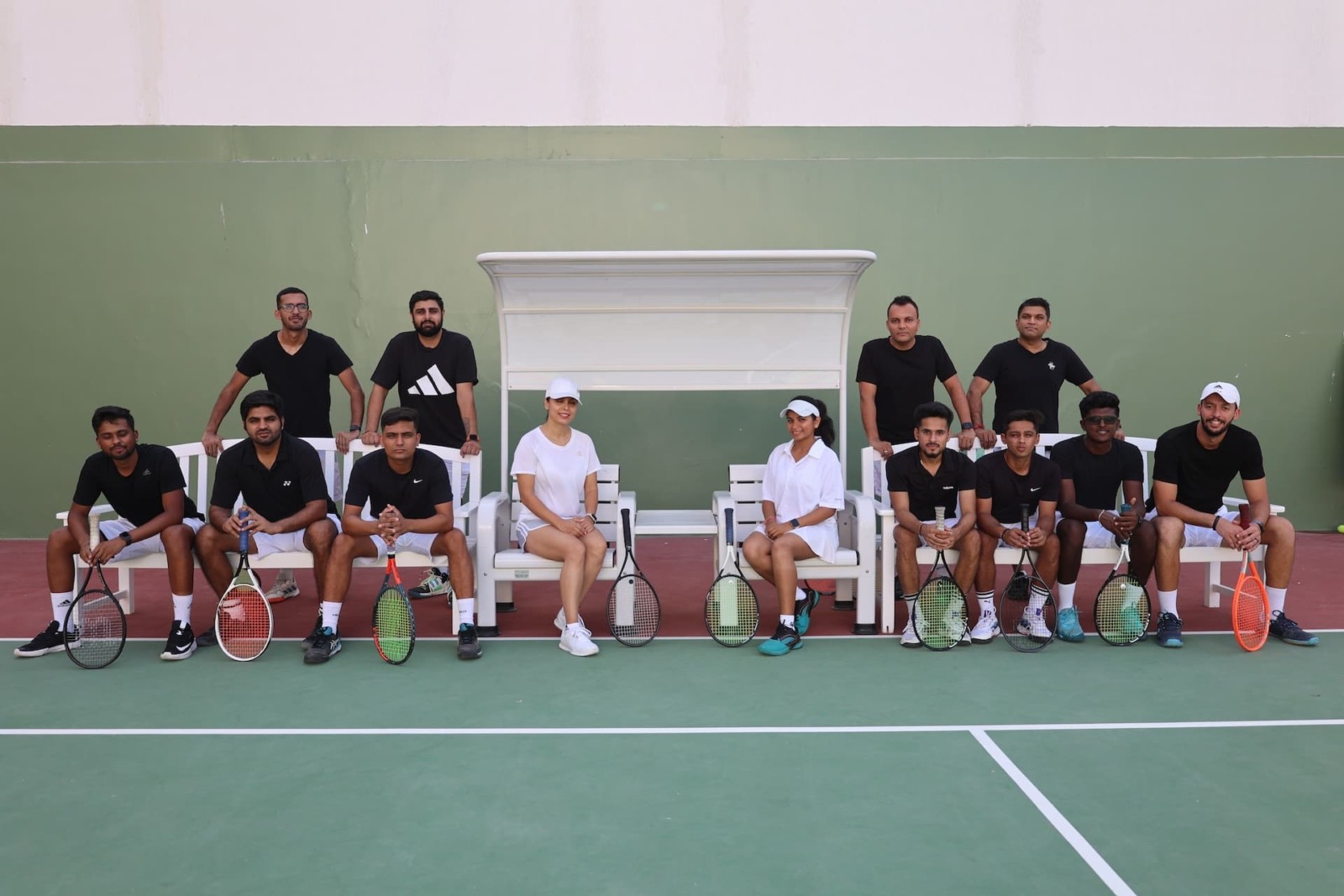 Cap Sports Academy - Our Team
Best Tennis Academy in Dubai
Cap Sports Academy - Our Team
Provide Excellent Tennis Training
for Kids and Adults
Tennis Academy Dubai
Welcome to CAP Sport Academy
CAP Tennis Academy Dubai, aims to empower you with the skills and confidence to independently live the life you have dreamed for yourself. We provide a friendly campus, offering an environment of encouragement, safety, and fun. Here you will be provided with resources, support, and opportunities to enjoy new learning experiences while receiving an individual and specialist learning experience tailored just for you.
01

Carlton Downtown Hotel

Metro Station - Sheikh Zayed Road

Near - DIFC - Dubai - United Arab

Emirates

02

Residence Inn by Marriott

Sheikh Zayed Road,

Dubai,

United Arab Emirates

03

Safa British School

Al Safa - Al Safa 1 - Dubai,

United Arab Emirates

04

Shangri-la Hotel

Sheikh Zayed Rd Near Financial

Metro Station - Dubai,

United Arab Emirates

05

Ambassador School

41A Street, Mankhool - Bur Dubai -

Dubai - United Arab Emirates

06

Brighton College Dubai

Al Barsha - Al Barsha South

Dubai, United Arab Emirates
Reasons to Enroll in One of Our Programs
We offer Tennis coaching and training to kids and Adults at all ages and levels by ITF certified and Experienced coaches. Concentrating more on improving hand eye coordination with Tennis training racket ( Sweet spot racket ) With coaches on hand during lessons to teach beginners proper technique and form, there is inherently less chances of getting injuries. By improving physical strength, flexibility, balance and fine coaching skills. Tennis will lend to helping your child master other activities off the court.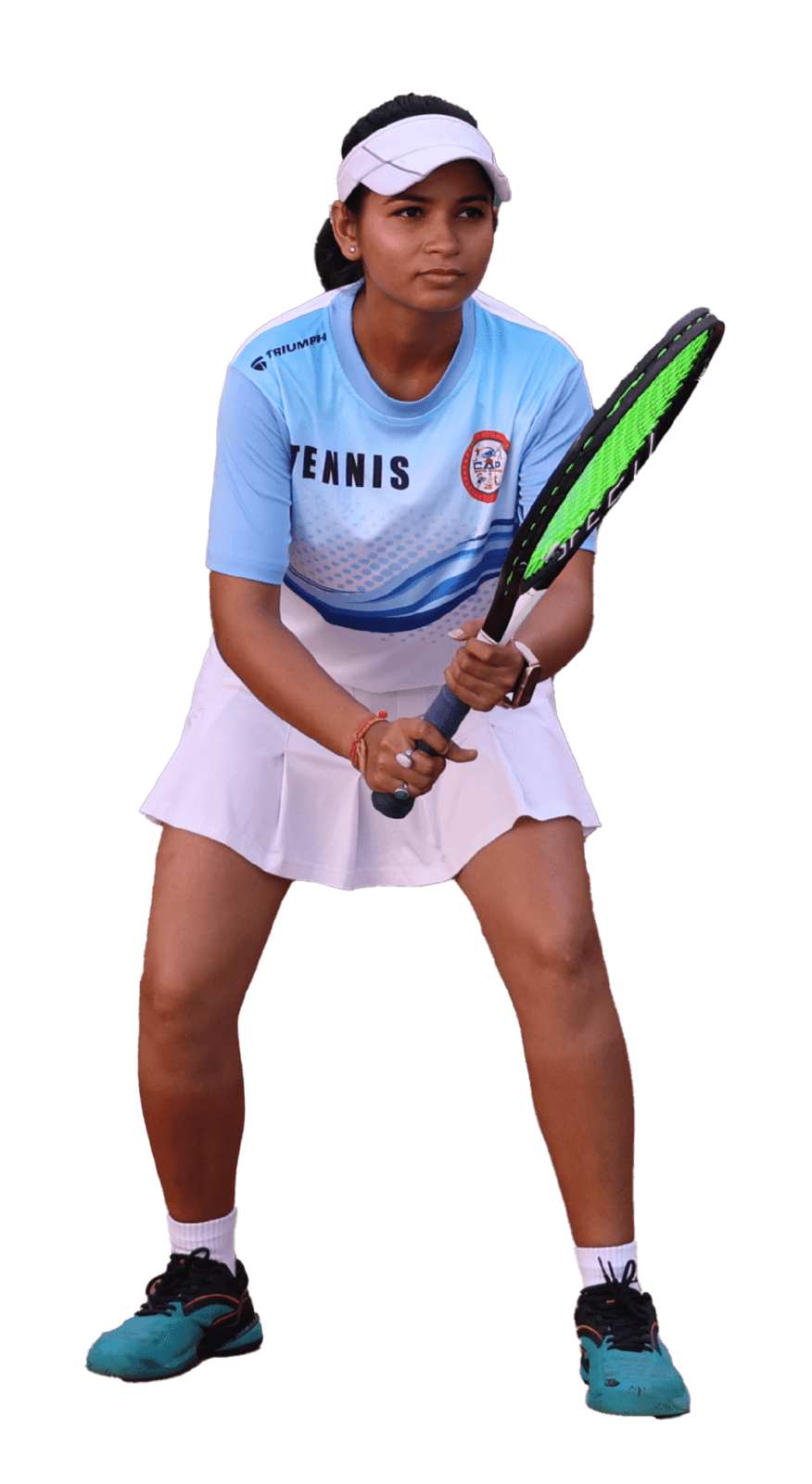 Teaching the basic and thorough knowledge of the game.
Working with ITF (International Tennis Federation) level players.
Traveling with students to different tennis centers in Dubai, UAE.
Coaching and training players from "beginner" to "advanced" levels.


International Level Coaches


Progressive Structured Training

Affiliated to UAE TENNIS FEDERATION
Our Coaches
With 15+ years of professional Tennis experience, our coaches at CAP Tennis Academy
are your dedicated mentors, ready to fuel your Tennis journey.
Amarsingh Rao
CEO/Coach

India
View Profile

About:
has been playing Tennis for close to 25 years and during this period he has acquired 12 years of coaching experience. He has earned various state
Certifications:
USPTR Professional
AITA level 1, 2 and 3
Ajay Yadav
Tennis Coach

India
View Profile

About:
Ajay has been playing tennis for one and a half decade under Michael Baroch (coach of Maria Sharapova) in Singapore. "I've learned coaching philosophy and life skills from him" says Ajay.
Certifications:
ITF Southern & East Asian Regional Coaches Conference by BNP Paribas 2018 attended in Hongkong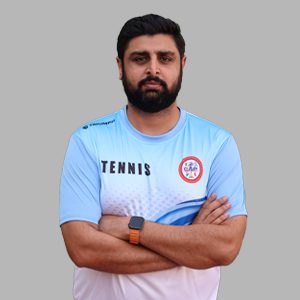 Sagar Ahuja
Tennis Coach

India
View Profile

About:
Sagar Ahuja, former ATP Rank 1200 & India National Rank 22, has been in the professional tennis circuit since past 15 years and has played ITF juniors, Mens, ATP Challengers. Since the past 5 years he has been training professional as well as intermediate and beginner tennis players.
Coaching Plans
Prices
Working one-on-one with a coach allows young and old to work on technique and other very specific aspects in an individual's game.
Semi-privates are in the same boat as private tennis lessons, as you can join in with a friend or teammate and work together.
Group Tennis lessons are also beneficial to all players, but the training of these lessons are more controlled by the coach than players.
Get a Lesson
We would like to hear from you. Please send us a message by filling out the form below and we will get back with you shortly.
Client Success Story
Outstanding practice with coach Jino Thomas. He is a tough sparring partner for skilled players that wish to keep up with their game during dubai breaks. But also intermediate/beginners can advance their quality with Jino's precious tips! Thank you Cap Sports Academy team!

I trained with Jino over the course of a month. Great chap and great coach. My game became stronger and more assured after few sessions!

Great location and reasonably priced. I've been practicing with coach Chetan for 6 months now, and I feel I've improved a lot thanks to him. He gives me detailed advice every session, which has helped me improve my technique. Recommended!

my coach is Chetun, I've been taking his class, both group one and individual one, both are great!!! He's experienced coach, knows how to teach, especially for entry -intermediate level players. They also provide good racket (better if they replace some old strings). Very prime location and relatively good price for this quality.

Which Age is Appropriate for Kids to Start Learning Tennis?
Children can begin learning tennis as early as 3 to 4 years old. However, the appropriate age for all kids to start learning tennis varies on physical abilities, personal interest, and brain development. A private tennis instructor will guide you with your specific case.
Which Tennis Program is the Best for My Child?
Since each child is different, the program for each would differ too. As a tennis academy in Dubai, we have many batches for kids offering differing coaching programs and time lengths that suit your kid.
What is the Time Length of a Tennis Class?
The length of tennis classes varies based on the coach, facility, and level of player. However, the typical length ranges from about 30 minutes to two hours.
What Should I Wear and Bring Along to Coaching?
Comfort comes first. Wear comfortable clothes which let you move freely. Carry tennis or running shoes with a water bottle, sunscreen, and hat, especially when opting for tennis lessons in Dubai.
How to Enroll in the Course?
The registration process for every coaching program differs depending on factors like age, time length, etc. If you're opting for group tennis lessons, the enrollment process may differ. It's best to approach the instructor to know more about the enrollment process.
Do I Need Prior Experience to Take a Tennis Class?
There is no need to have any prior experience for you to enroll in a tennis class. Most of the classes are designed for beginners and cover the basics of tennis, including strokes and playing strategies.
What is the Cost of the Tennis Class?
The cost of a tennis class varies depending on the instructor, facility, and length of the class. Some classes may have low costs while some may even be free. It's wise to check with the instructor or the academy before finding out the cost.
Do I Need to Re-Enroll in Every New Term?
All you need to do is let the coach know whether you'll be continuing the lessons at the end of every term. As the best tennis academy, we ensure to make this transition as seamless as possible.
How do I Find the Most Suitable Course/Batch for My Kid?
All batches and groups are structured depending on the age and abilities of the kids. Children of similar ages and physical abilities would be placed under the same group. However, this could mean that siblings of varying ages and abilities would be in different groups.
What Should I Expect to Learn in a Tennis Class?
In a tennis class, you should expect to learn the basics of tennis, which include strokes, strategy, and footwork. Once you learn the basics of tennis, you will learn more advanced techniques and skills. It's wise to start with the beginner's batch.
What If I Need to Cancel My Tennis Class?
Most of the instructors and academies have cancellation policies which differ based on the class and the notice period. Talk to the instructor before enrolling in a course to find out cancellation policies.
How Many People are There in a Tennis Class?
The number of people in a tennis class varies depending on the instructor and facility. Certain classes may have groups as small as consisting of 2-4 people while others may consist of groups consisting of more than ten people.
How Many People are in a Typical Tennis Class?
The number of people in a tennis class can vary depending on the instructor, facility, and level of the class. Some classes may have a small group of 2-4 people, while others may have larger groups of 10 or more.