Tennis is a racket sport that can be played independently or in a group. It is a popular sport in Dubai. It is very beneficial. This sport is played at various levels such as beginner's level, intermediate level, advance level. The players of each level has different training needs. The coach should try to provide training to players according to their training needs and efficiency.
Our Venue
01

Carlton Downtown Hotel

Metro Station - Sheikh Zayed Road

Near - DIFC - Dubai - United Arab

Emirates

02

Grand Stay Hotel

Sheikh Zayed Rd - Trade Centre,

Trade Centre 2 - Dubai,

United Arab Emirates

03

Safa British School

Al Safa - Al Safa 1 - Dubai,

United Arab Emirates

04

Shangri-la Hotel

Sheikh Zayed Rd Near Financial

Metro Station - Dubai,

United Arab Emirates

05

Motor City

Dubai, United Arab Emirates

06

GEMS World Academy

E44 - Al Barsha - Al Barsha South,

Dubai, United Arab Emirates
Reasons to Enroll in One of Our Programs
We offer Tennis coaching and training to kids and Adults at all ages and levels by ITF certified and Experienced coaches. Concentrating more on improving hand eye coordination with Tennis training racket ( Sweet spot racket ) With coaches on hand during lessons to teach beginners proper technique and form, there is inherently less chances of getting injuries. By improving physical strength, flexibility, balance and fine coaching skills. Tennis will lend to helping your child master other activities off the court.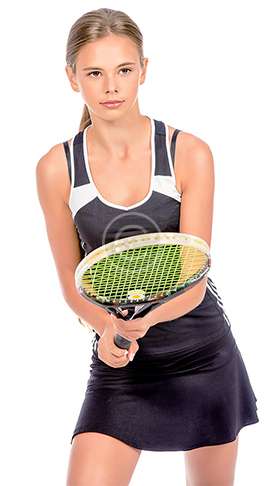 Teaching the basic and thorough knowledge of the game.
Working with ITF (International Tennis Federation) level players.
Traveling with students to different tennis centers in Dubai, UAE.
Coaching and training players from "beginner" to "advanced" levels.
International
Level Training

Awarded
Tennis School

Certified
Coaches

Structured
Programs
Our Coaches
With 12 years of professional experience playing for his City, State and Country.
Coach Ron applies his personal history to his 1-1 sessions.
Coaching Plans
Prices
Working one-on-one with a coach allows young and old to work on technique and other very specific aspects in an individual's game.
Semi-privates are in the same boat as private tennis lessons, as you can join in with a friend or teammate and work together.
Group Tennis lessons are also beneficial to all players, but the training of these lessons are more controlled by the coach than players.
Get a Lesson
We would like to hear from you. Please send us a message by filling out the form below and we will get back with you shortly.
Client Success Story
Outstanding practice with coach Jino Thomas. He is a tough sparring partner for skilled players that wish to keep up with their game during dubai breaks. But also intermediate/beginners can advance their quality with Jino's precious tips! Thank you Cap Sports Academy team!

I trained with Jino over the course of a month. Great chap and great coach. My game became stronger and more assured after few sessions!

Great location and reasonably priced. I've been practicing with coach Chetan for 6 months now, and I feel I've improved a lot thanks to him. He gives me detailed advice every session, which has helped me improve my technique. Recommended!

my coach is Chetun, I've been taking his class, both group one and individual one, both are great!!! He's experienced coach, knows how to teach, especially for entry -intermediate level players. They also provide good racket (better if they replace some old strings). Very prime location and relatively good price for this quality.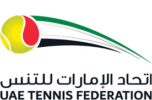 At what age can my child start tennis lessons?
Your child can start tennis lessons from as young as 3 years old with our Tennis program. In these lessons, children develop their coordination and motor skills, preparing them for later training stages. Lessons at this age are usually limited to 30 minutes in length.
What program is best for my child?
Each child is different in their motivation to play, their abilities and their concentration levels. For this reason, we have a number of tennis coaching programs and time lengths to suit each person. A trial session is given to all new players to allow coaches to assess a player's skill level and to therefore place them in the program best suited to their individual needs.
Does my child require their own racquet for the lesson?
No, we are able to loan a racquet for your child's lesson. Once your child has started lessons, we supply them with their first racquet upon payment of the terms fee for free. This ensures they get the right size racquet, which is important at a young age.
What do I need to wear and bring along to coaching?
Please wear cool and comfortable clothing that allows you to move freely. Tennis or running shoes are recommended and must have non-marking soles. In summer please remember a hat, sunscreen, and a water bottle.
When & Where are the lessons held?
CAP TENNIS ACADEMY has a number of locations for you to choose from. Lessons are held before and after school and during weekends. Sign up for your trial sessions and CAP's coach will contact you to speak about your preferred location, day and time. And CAP academy coaches also travel to the locations personally for sessions when the client is having access to the court nearby or in the community or society.
How do I enroll?
Current students can simply contact their current coach to discuss further lessons. New players are encouraged to sign up for your trial session through our website.
Can I enroll after the term has started?
You can enroll after the school term has started by contacting our management or sign up for your trial session. Lessons will be charged for the remainder of the term.
Do I need to re-enroll each term?
Players should let their coaches know at the end of each term if they are continuing lessons. If you require a change to session type, day or time, please speak with your coach and we will make every effort to accommodate you.
What happens if I miss a lesson or there is rain on the day of my lesson?
Any lessons that are missed due to bad weather or coach unavailability are credited into the following term's invoice. If you are unable to make it to a scheduled lesson, please contact your coach and if there is a lesson that isn't full you can make up a lesson in that class, but if not you, forfeit the lesson. If your child gets a long term injury, then we will credit those classes on the next terms Inv.
How do you work out which is the most suitable group for my child?
Group and Squad sessions are structured according to age and ability. Children are placed in groups of similar ability and age to themselves. We also use our Certificate program as a guide so that each child's progression can be planned and monitored. Please be aware that this may mean siblings of different ages and abilities may be placed in different groups.
When is my child ready to play Hot Shots Leagues and/or Junior Competition?
At CAP Tennis Academy we monitor all our players closely and will recommend to you when your child is ready to join our Sunday practice competition. Red, Orange and Green Ball competitions are organized almost every weekend.
Does my child or myself need to be a Club Member to have lessons?
No, you don't need to be a club member to have tennis lessons. Membership is required for players wishing to compete, and we encourage membership for parents who wish to play with their child. Our management can help you with this process. Yearly membership rates are very cost effective and allow you to play all year round.
Why do you use Video Analysis in many of the coaching lessons?
All children learn differently, but visual learning can be extremely effective, particularly for younger students. Video analysis allows players to compare their technique to professional athletes and assess their own improvement, helping players to better understand their current ability and goals.