Cap Sports Academy - Our Team
Best Tennis Classes in Al Safa
Book Tennis Classes near Al Safa, Dubai
Reasons to Enroll in One of Our Programs
We offer Tennis coaching and training to kids and Adults at all ages and levels by ITF certified and Experienced coaches & instructors. Concentrating more on improving hand eye coordination with Tennis training racket ( Sweet spot racket ) With coaches on hand during lessons to teach beginners proper technique and form, there is inherently less chances of getting injuries. By improving physical strength, flexibility, balance and fine coaching skills. Tennis will lend to helping your child master other activities off the court.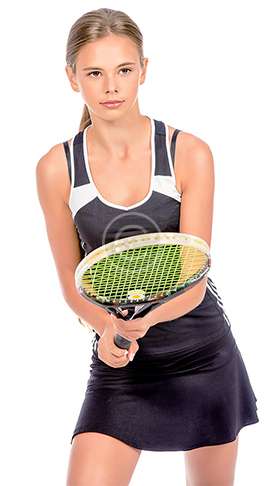 Teaching the basic and thorough knowledge of the game.
Working with ITF (International Tennis Federation) level players.
Traveling with students to different tennis centers in Dubai, UAE.
Coaching and training players from "beginner" to "advanced" levels.
International
Level Training

Awarded
Tennis School

Certified
Coaches

Structured
Programs
Our Coaches
With 12 years of professional experience playing for his City, State and Country.
Coach Ron applies his personal history to his 1-1 sessions.
Coaching Plans
Prices
Working one-on-one with a coach allows young and old to work on technique and other very specific aspects in an individual's game.
Semi-privates are in the same boat as private tennis lessons, as you can join in with a friend or teammate and work together.
Group Tennis lessons are also beneficial to all players, but the training of these lessons are more controlled by the coach than players.
Client Success Story
my coach is Chetun, I've been taking his class, both group one and individual one, both are great!!! He's experienced coach, knows how to teach, especially for entry -intermediate level players. They also provide good racket (better if they replace some old strings). Very prime location and relatively good price for this quality.

Great location and reasonably priced. I've been practicing with coach Chetan for 6 months now, and I feel I've improved a lot thanks to him. He gives me detailed advice every session, which has helped me improve my technique. Recommended!

I trained with Jino over the course of a month. Great chap and great coach. My game became stronger and more assured after few sessions!

Outstanding practice with coach Jino Thomas. He is a tough sparring partner for skilled players that wish to keep up with their game during dubai breaks. But also intermediate/beginners can advance their quality with Jino's precious tips! Thank you Cap Sports Academy team!

Get a Lesson
We would like to hear from you. Please send us a message by filling out the form below and we will get back with you shortly.